Distance Learning
Distance learning and our online courses will allow you to study from anywhere in the world. This will enable you to effectively manage or balance between your work and family life.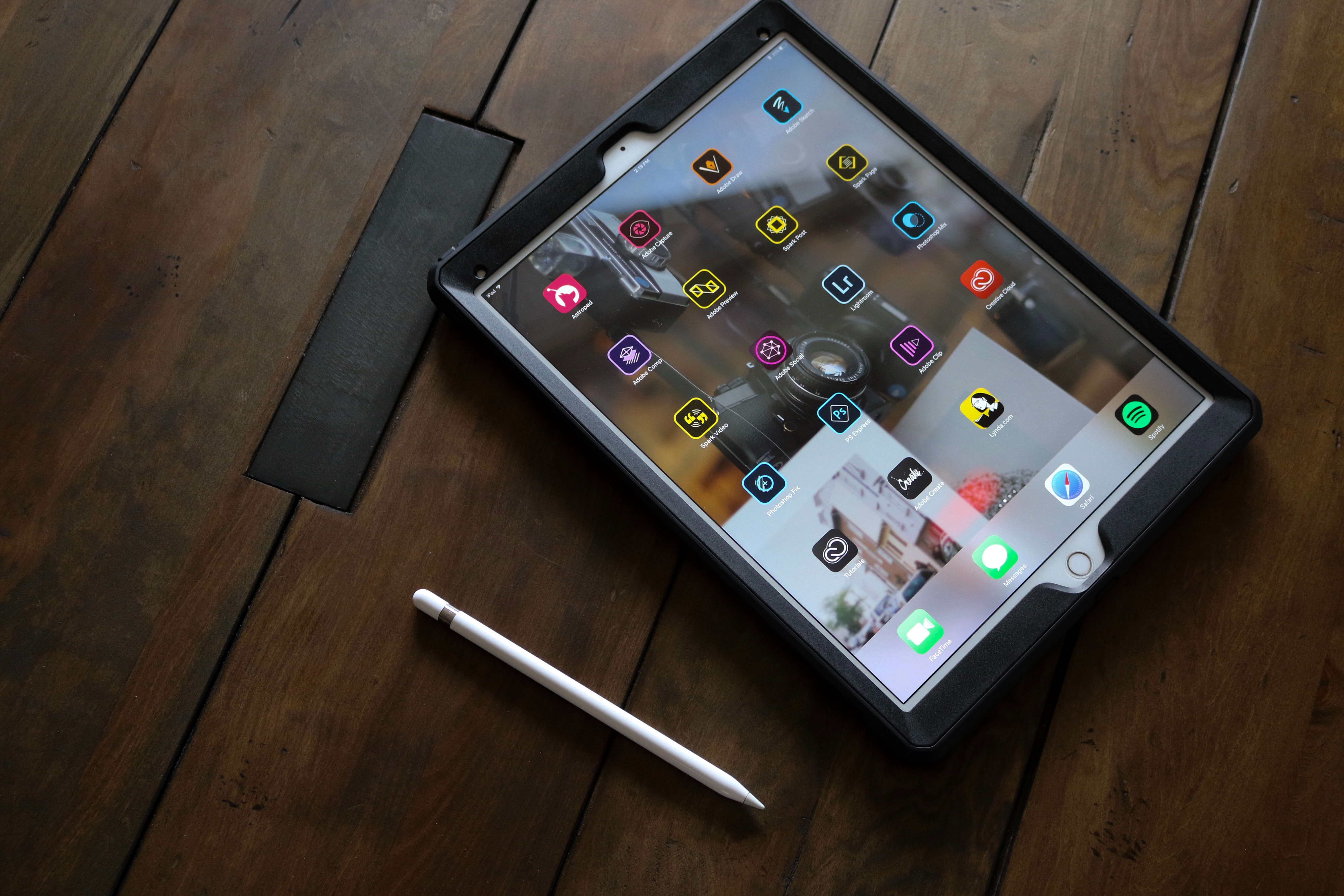 With our distance learning program, you will be able to:
Study from anywhere

Learn at your own pace because you will have the flexibility to fit your studies around your schedule and work commitments.

You will get value for money because fees for distance learning are slightly lower than on-campus programs. You will also be able to save on the costs of accommodation in case you needed to relocate to complete your studies.
How will Support You?
When you register for a distance learning course, we will give you access to the student portal where you will be able to access the University of Nairobi email account among other key resources.
Currently, the following courses are being offered by distance learning mode
To read more about distance learning Click here
To apply Online Click here
LINKS TO EDUCATION SOFTWARE
Learning platforms
1. Learning Catalytics by Pearson
(https://www.pearson.com/us/higher-education/products-services-teaching/learning-engagement-tools/learning-catalytics.html)
This is a leaning system developed at Harvard which encourages active learning. Active learning means a process where the students are engaged in activities such as reading, writing, discussion and problem-solving that promotes analysis, synthesis, and evaluation of call content.
It is a team-based learning site that engages students in interactive tasks and thinking through their smart devices. The instructor poses open-ended questions that allow students to develop critical thinking skills. The instructor is able to monitor the answers in real-time with analytics to find out where the students are struggling. The software also allows for peer to peer learning as an instructor can group the students for discussion and team-based learning as well as team-based assessments.
2. OneNote classroom
(https://www.onenote.com/classnotebook)
This learning software is by Microsoft that allows students to either work together in a collaborative space for lessons and creative activities or individually using private notebooks. Instructors are able to organize lessons and distribute assignments from a central content library.                 
The platform allows students to use drawing tools and to highlight, annotate slides, sketch diagrams, and take handwritten notes. Instructors are also able to directly type or write directly in each students' private notebook thus allowing for the traditional feel of marking and correcting assignments as well as give real-time feedback to students in the collaborative space and by searching for tags of students asking for help.                     
3. Canvas
(https://www.instructure.com/canvas)
Canvas is a learning-management platform that allows students to access courses from their personal devises, thus creating easier communication between students and their instructors. It creates this support system for every level of education, from young learners to higher education. Institutions ae also able to customize the platform to their needs and that of the students'.
4. Backpack
(https://backpackfordrive.com/)
Backpack is a digital student solution by Google. It is well used together with G suite. Students and teachers are able to use collaborative document editors, cloud-based file storage and assignment workflows. This platform promises to be easy to use and maneuver since there is no setup required as it is cloud-based. It also uses mobile apps thus allowing instructors to manage classes on the go and connect with students on devices they spend most of their time on.
Collaboration tools
5. Mural
Mural is a digital workspace for visual collaboration. It enables innovative teams to think and collaborate visually to solve problems, thus its better used by people in design or those using agile methodologies.  Since it allows people to create diagrams. 
6. Google Slides
(https://www.google.com/slides/about/)
Google Slides in an in-built Google solution that allows peoples to create, edit, collaborate, and present slides (like they would in PowerPoint) wherever they are and at no cost. It provides a business workspace that allows for teams to work together.
Students can do more than just make presentations with this platform since it allows for real-time collaboration, connection to other Google Apps and the ability to embed presentations in websites.
7. iDroo virtual whiteboard
This platform is an online whiteboard which allows instant real-time collaboration in the instructor's browser without the hassle of being in a physical classroom. Instructors and students alike are able to upload images, PDF, Word, or other documents by simply pasting or dragging them to the board. These document pages and other objects such as images can be locked to the background to work on them easily. The platform is easily accessible since it works in any browser on PC, laptop, tablet and smartphones.
8. Jamboard virtual whiteboard
(https://edu.google.com/products/jamboard/)
Jamboard is a Google education platform that works as a smart whiteboard, which allows users to pull images from Google searches, and saves them to the cloud automatically. It also has features such as easy-to-read handwriting and shape recognition tools.
The aim of the platform is to make learning visible and accessible to all collaborators. Users can easily present the whiteboard in real-time through Google Meet thus allowing easy sharing. This makes it easier for instructors to engage students in the learning process since they can do presentations just as the teacher/instructor would.
Assessment
9. Kritik.io peer review
This is a peer grading platform that distributes fair and accurate assessments by harnessing collective intelligence to simplify workflows and reduce turnaround time on feedback. This allows instructors to save time of grading since the AI-driven evaluation scores determine the quality and effort of students' anonymous evaluations. Instructors are also able to maintain full visibility into the peer review process with the ability to track student progress. The platform automatically flags at-risk or disengaged students so as to guide them in the right direction.
The main idea behind this platform is to allow the students to learn by teaching since students who teach what they have learned have higher retention. There will be improvement in student efficacy, confidence, and communication skills as well as encouraging peer-learning.
10. Turnitin
Turnitin is a platform that checks and aims to uphold academic integrity. It empowers students to do their best original work. For instructors, it provides a streamline manual grading process that allows them to spend more time teaching, while giving students the discipline needed to foster original thinking.
11. LockDown Browser
(https://web.respondus.com/he/lockdownbrowser/resources/)
This is an in-built custom browser that locks down s testing environment within a learning management system thus preventing cheating during online exams. The students' computer and its applications are locked down` during the test hence it is only the assessment that can be displayed in full screen with no browser menu and toolbar options, it prevents access to other applications, printing, screen capture and copy and pasting such to deter cheating. An assessment can only be exited when the student submits it for grading. It easily integrates with learning-management systems thus making it easy for institutions to incorporate.
In-class polling/surveys
12. Poll Everywhere
(https://www.polleverywhere.com/)
This is a polling platform that allows to visualize feedback in real-time then measure engagement, follow up on the feedback and uncover next steps. It allows the users to take attendance, give quizzes and gauge understanding of whether the students are near or far. The poll can be used on any app such as PowerPoint, Keynote or Google Slides.
Students are easily engaged using Q&A sessions that encourage meaningful conversations between presenters and participants. Teachers are thus able to control activities remotely.
13. iClicker Cloud
(https://www.iclicker.com/instructors/software/iclicker-cloud/)
This is a platform that offers ways of teachers to engage with students by tracking attendance, asking target questions, administering quizzes, and analyzing student performance using a web browser. For attendance efficiency, the iClicker uses GPS Technology to confirm students' locations when they check-in to class. It also sets reminders for the students to check-in to class on time and creates attendance reports automatically.
Furthermore, it proves student study guides by capturing any questions asked by the teacher so that the students can later review them. Grading is made easier since questions are graded during or after the class by clicking the correct answer on a chart, therefore reducing the wait-time students would need to get results.
Meeting platforms
14. Gather
Gather Town is a Digital platform that allows users to spend time with their friends, coworkers, and communities like they would in real life. It  uses mechanics found in popular virtual meeting platforms such as Zoom and Google Docs and combines them to create virtual chat rooms that resemble real-life classrooms, offices, universities, family gatherings and businesses.
15. Microsoft Teams
(link)
Microsoft Teams is a chat-based collaboration tool that provides global, remote, and dispersed teams with the ability to work together and share information via a common space.  You can utilize features like document collaboration, one-on-one chat, team chat, and more.  Microsoft Teams is also fully integrated with many other Office 365 services, such as Skype, SharePoint, Exchange, and Yammer
It primarily competes with the similar service Slack, offering workspace chat and videoconferencing, file storage, and application integration. Teams is replacing other Microsoft-operated business messaging and collaboration platforms, including Skype for Business and Microsoft Classroom.
16. Big Blue Button
BigBlueButton is an open source web conferencing system for online learning. The goal of the project is to provide remote students a high-quality online learning experience. It is an open source web conferencing solution for online learning that provides real-time sharing of audio, video, slides, whiteboard, chat and screen. It also allows participants to join the conferences with their webcams and invite guest speakers.
17. Inspace
(https://inspace.chat/space/E41EC2E3DD67F7F9C84EAACF7505E51063FE6D5E )
InSpace is a lightweight virtual communication platform with a smart proximity-based audio interface that allows participants to mingle around the space and participate in multiple conversations at the same time, just like in physical spaces. It gives people the ability to interact, collaborate, and educate in familiar physical ways, but in a virtual space. InSpace is built by educators for educators, putting education at the center of the platform.
Read more at CB Insights: https://www.cbinsights.com/company/inspacechat
18. Flipgrid
Flipgrid is a website that allows teachers to create "grids" to facilitate video discussions. Each
grid is like a message board where teachers can pose questions, called "topics," and their
students can post video responses that appear in a tiled grid display. Grids can be shared with
classes, small groups, or any collection of users interested in a common strand of questions.
Each grid can hold an unlimited number of topics and each topic can hold an unlimited number
of responses. Topics can be text-based or include a resource such as an image, video, Giphy,
emoji, or attachment. Customizable security settings help protect student privacy.
Students can respond via the Flipgrid app or website with any camera-enabled device or by
uploading a previously recorded video. Responses can be 15 seconds to five minutes, and a
maximum recording time can be set. Teachers can also allow students to record replies to
classmates' responses. There are a variety of moderation features teachers can turn on or off
per topic. The CoPilot feature allows more than one teacher to be a grid moderator. Teachers
have access to a help center and two active teacher communities: Disco Library for sharing grid
templates and GridPals for connecting with educators and classrooms around the world.
Messaging/communication
19. CircleIn
(https://www.circleinapp.com/)
This is a new National science Fund (NSF) funded messaging service ideal for virtual study groups especially for STEM learners at the college level. Students can study remotely or can collaborate, chat, and stay productive. Students brainstorm together just like they would in a coffee shop, but online, and with a much larger community.
20. GroupMe
This is a mobile group messaging app that lets students to text questions to lecturers or to each other. The app works on all devices whether android or iOS. However, one does not need to download the app to send a message. One can add anyone from his or her phone book and they will immediately be able to chat with the group. You can also chat with your groups directly over SMS.
Students have identified this app as easy to use especially for instant communication that is brief in nature. It works very similarly to WhatsApp although it lacks any call function.
Virtual labs
21. Labster
This platform provides virtual simulations of laboratories. Labster provides students with a learning tool which can be used at their own pace, and in their own time. This allows students with lower knowledge and skill levels to catch up with their peers. Labster uses gamification and storytelling approaches to engage students in course materials. Teachers can track student activity, allowing for intervention & support when students are not engaging with course materials. While the resources of this platform are numerous, some of the lecturers/instructors have stated that it still cannot replace the physical n in person teaching especially when lab practicals are taken into account.
22. Simbio
SimBio produces software that uses interactive simulations to teach biology in an inquiry-driven learning style. It is reportedly good for concept although some faculty members have stated that it simply cannot replace the practical and in person approach needed in laboratory teaching.
23. Virtual lab presented by Yakov Cherner
(https://atelearning.com/solutions/)
ATeL offers multitude of cloud-based highly interactive and customizable online learning activities, virtual laboratories, and entire e-learning solutions for different levels of STEM education and for professional training. This platform is designed to make it user friendly to millennials with a gamified approach to learning.
It is a browser-based virtual lab which incorporates simulations, an interactive tutorial, detailed on-screen or audio performance instruction, worksheet, prerecorded tips, and other components. Multimedia resources embedded into a lab or associated through hyperlinks facilitate contextual just-in-time learning as opposed to traditional just-in-case learning.
24. ODU virtual lab presented by Yuzhong Shen
(email yshen@odu.edu)
It is currently only available to ODU students although one can communicate with Yuzhong Shen via the email address yshen@odu.edu to request for access or for more information.
Captioning
25. WGBH CADET
(https://www.wgbh.org/foundation/what-we-do/ncam/cadet)
CADET or Caption and Description Editing Tool is a useful tool for one's captioning or editing needs. It is free, downloadable caption-authoring software that enables anyone to produce high-quality caption files that are compatible with any media player that supports the display of captions. CADET can also be used to generate audio-description scripts. CADET does not require an internet connection to operate. It runs locally in any Web browser, so users do not need to upload private videos or proprietary content to servers or video-hosting sites to create captions. The tool has been praised for its flexibility.
26. Microsoft stream for pre-recorded videos
(https://docs.microsoft.com/en-us/stream/portal-autogenerate-captions)
This tool supports English, Chinese, French, German, Italian, Japanese, Portuguese, and Spanish languages which can be autogenerated as captions. It also supports only MP4 and WMV files for automatic transcripts. One has the choice to either autogenerate captions or upload a caption file. It performs well with anatomical terms and also includes correct punctuation.
Other education software
27. ArcGIS Online
(https://www.arcgis.com/index.html)
This is a perfect tool for building interactive maps that explain your data and encourage users to explore. One can pap their own data and gain perspective by adding the authoritative location-based data included in ArcGIS Online. You can also use smart mapping to guide your data exploration and visualization.
28. Breakout games
(https://www.breakoutedu.com/)
The Breakout EDU game library offers hundreds of standards-aligned games in a variety of subjects and topics. The virtual classroom allows instructors to assign games to students for easy classroom management. These games help students practice 4C and SEL skills while working together to solve academic puzzles.
29. Camtasia video editor
(https://www.techsmith.com/video-editor.html)
This is a screen recorder and video editor that has a whole host of features to assist a user. It has pre-built video templates to reduce editing time. Camtasia's simple drag-and-drop editor makes adding, removing, trimming, or moving sections of video or audio much easier to use. It allows one to capture web camera video, add audio to videos and add quizzes and interactivity to encourage and measure learning in videos. It also has closed captions, reduce background noise, the ability to add an interactive table of contents to videos to create navigation points for viewers and add animations and annotations to videos.
OTHER INFORMATION
CSU Channel Islands "Learning Online 101" Canvas shell
https://lor.instructure.com/resources/c62ff4a5a21a4a7b948817e10a6855d9?shared
Learning Online 101 is a Self-Paced Tutorial Course for students that prepares them for technical and academic success in online and blended courses. Many students need the flexibility of online learning but are not prepared for challenges unique to online classes. Students prepared for self-directed learning, time management, self-motivation, and digital self-efficacy experience greater success in online classes. On completion of the course, students earn a digital badge certifying readiness for online learning.
7 norms of collaboration
https://iod.unh.edu/sites/default/files/3._norms_annotated.pdf
These are rules or norms that could help guide students and their instructors on how to work in collaborative spaces thus making the learning experience more effective and efficient by enhancing dialogue, discussion and decision-making. They include; Pausing, Paraphrasing, Posing questions, Putting ideas on the table, Providing data, Paying attention to self and others and Presuming positive intentions. Each norm is elaborated on in the link provided above.
Tip cards for remote learning
https://portal.emints.org/remote-learning.html
This is a great tool for quick learning of how to engage in remote learning for both instructors and learners. It includes short and quick guides on how to communicate for learners and instructors, on how to use remote learning tools and how to identify a suitable one.
Resources for promoting online collaboration.
https://brocansky.com/humanizing/infographic2
Humanizing leverages learning science and culturally responsive teaching to create an inclusive, equitable online class climate for today's diverse students. In humanized online courses, positive instructor-student relationships are prioritized and serve as the connective tissue between students, engagement, and rigor.
https://create.piktochart.com/output/5383776-how-to-humanize-your-online-cl
Humanized learning increases the relevance of content and improves students' motivation to log-in week-after-week. When students relate to an online instructor as something more than a subject matter expert and begin to conceive of themselves as part of a larger community, they are more likely to be motivated, be satisfied with their learning, and succeed in achieving the course objectives.
Example of joint industry/academia courses
https://news.mit.edu/2016/mit-boeing-nasa-edx-launch-online-architecture-systems-engineering-program-0216
This is four-course program trains professionals in latest practices on models and methods to manage complex systems. The course is delivered by MIT Professional Education via the edX platform, will marry the research and knowledge of MIT's world-renowned faculty with lessons and case studies in industry and government from Boeing and NASA professionals.
"A Mind for Numbers by Barbara Oakley
https://barbaraoakley.com/books/a-mind-for-numbers/
Mentions chunking as a learning strategy along with other techniques.